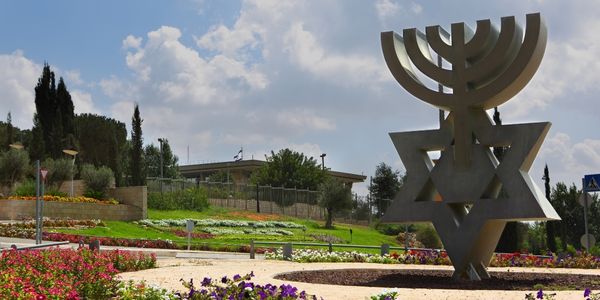 Biden's Election Meddling Comes to Light
Joe Biden meddled in Israel's recent election! Biden has been trying to stop Benjamin Netanyahu by boosting Bibi's left-wing challenger for prime minister. The U.S. Congress MUST investigate! Read on to learn why. — Mat
Fax Congress NOW demanding an investigation into Joe Biden's blatant attempt to throw Israel's election!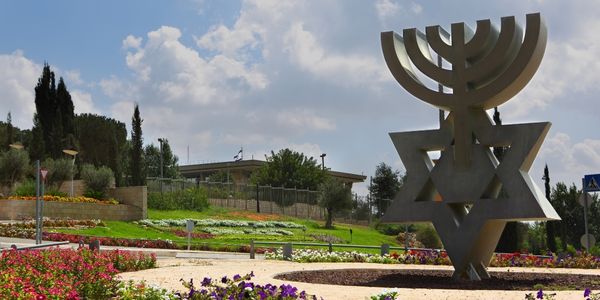 You can't make this up ...
Just five days before Israelis went to the polls on November 1, the Jewish state signed a controversial, lopsided deal with its ENEMY, Hezbollah-controlled Lebanon.
The world media celebrated ... as did the Israeli left.
But the pact is a Biden-engineered giveaway to a failed state in the grip of the ruthless terror group Hezbollah. It sets the maritime boundary between the two opposing nations entirely in Lebanon's favor.
And that gives Israel-hating Hezbollah—which has enormous firepower at its disposal—access to billions of dollars from offshore natural gas.
"I understand Lebanon gets it all," former U.S. Ambassador to Israel David Friedman said in bewilderment when the deal was first announced.
The agreement to end a long-simmering Lebanon-Israel dispute over offshore waters in the Mediterranean, Friedman tweeted, came out "100% to Lebanon and 0% to Israel."
"Would love to understand how we got here," he added.
The answer, Mr. Ambassador, is Joe Biden.
In the deal, Israel gives Lebanon 324 square miles—an area some 20 times larger than Tel Aviv—and access to a natural gas field potentially worth billions.
In exchange, all Israel gets is Biden's "guarantee"—in the form of a letter—that the U.S. will defend Israel's security and economic rights if a conflict erupts with Hezbollah.
But that letter has no legal weight whatsoever. It is worthless.
The entire Biden-led deal—TIMED TO TAKE PLACE JUST BEFORE ISRAEL'S ELECTION—reeked of U.S. political intervention in Israel's affairs.
Biden put his finger on the scale to give Israel's left-wing interim prime minister, Yair Lapid, an electoral lift just before Israelis voted in a contest pitting Lapid against Benjamin Netanyahu. Praise God, Biden's ploy failed, and Bibi Netanyahu is once again prime minister of the Jewish state!
However, America MUST NOT meddle in Israeli electoral politics—nor should our nation put Israel at grave risk by pressuring the Jewish state into a deal that enriches its proven enemy.
But that is what Biden has just done to Israel.
Act immediately. Take a moment right now to fax Congress and sign our petition demanding a formal investigation into Joe Biden's Israeli election interference.
And as you do, I ask you to make a generous gift to take Christians in Defense of Israel forward. Your much-needed support now will help us FIGHT for Israel on Capitol Hill where Democrats are growing increasingly anti-Israel.
And where the voices of friends of Israel like you and me NEED to be heard!
Thank you for your undying support of the Holy Land and the Jewish people.
Mat Staver
Chairman
Christians in Defense of Israel
P.S. Your generosity enables Christians in Defense of Israel to make a pro-Israel difference in the halls of power in Washington, D.C., the Middle East and throughout the nation. Please stand with us to bless Israel by giving generously.
Make a gift to defend Israel! Select here.
P.P.S. Don't forget to fax Congress! Joe Biden's naked attempts to throw Israel's election cannot be ignored! Investigate Biden NOW!


---

Source:
"David Friedman on Gas Deal: 'No One Imagined 100% to Lebanon and 0% to Israel.'" Jewish News Syndicate, October 3, 2022. Jns.org/david-friedman-on-gas-deal-no-one-imagined-100-to-lebanon-and-0-to-israel/.