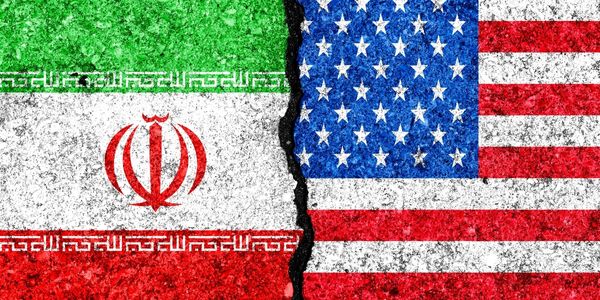 Realigning America Away From Israel
Joe Biden is turning his back on God's people. He is realigning America away from the Jewish state and toward its enemies—Iran and the Palestinians. I'll explain why in today's message. —Mat
The Joe administration seems bent on destroying the Jewish state. We need YOUR help at Christians in Defense of Israel to protect the Holy Land from its many enemies, even those in our own nation's capital. Please, give generously today.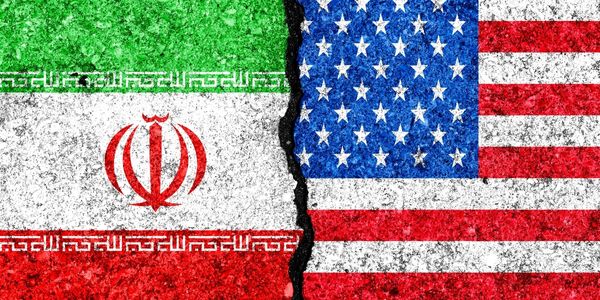 Joe Biden has assembled the most hostile-to-Israel administration in U.S. history, one filled with anti-Israel zealots and pro-Palestinian activists. These ideologues reject our nation's long-standing pro-Israel policy, a deep friendship rooted in our shared Judeo-Christian heritage.
And by tilting toward the tyrants of Tehran, Biden is putting Israel—and the Iranian people—in the line of fire. He is painting a made-in-Iran target on Israel's back and coming dangerously close to cursing the Jewish state.
Some in the new Democrat party are doing that already. They openly disparage and attack Israel—and do so without paying a price from Democrat leaders.
Sen. Bernie Sanders called for the U.S. to withhold aid to Israel.

Rep. Ilhan Omar accused Israel of "crimes against humanity."

Rep. Rashida Tlaib smeared Israel, charging it is an "apartheid state," adding that progressive Democrats CANNOT back Israel.

Rep. Alexandria Ocasio-Cortez said slashing aid to Israel "should be on the table."
In the face of all this, Israel needs friends—and you are one of them. Thank you for standing with Israel as we fight on its behalf and champion love and friendship for the Jewish state!
Your donation is especially needed now because of the growing threat against Israel. Together, we must do all we can to support the world's only homeland and nation-state for the Jewish people. The need is urgent!
Iran is close to having a nuclear arsenal and precision, long-range missiles that will bring "death to Israel."

Palestinians pay out more than 300 million dollars annually to reward terrorists who bludgeon and kill Israelis.

Hezbollah in Lebanon has an arsenal of some 150,000 missiles and a 100-mile underground network of terror tunnels.

In Gaza, Hamas terrorists are ready to fire Iran-supplied missiles on Israeli civilians in cities across the Jewish state.
Your generosity brings aid and comfort to the Jewish people as we, together, stand up and speak out for the Jewish state against her enemies—both at home and abroad. Please make your best gift now to protect and defend God's chosen people!

"The nation is like a mighty lion; When it is sleeping, no one dares wake it. Whoever blesses Israel will be blessed, And whoever curses Israel will be cursed" (Numbers 24:9).
Mat Staver
Chairman
Christians in Defense of Israel



P.S. Iran is on the verge of building a nuclear bomb! Join me today in telling the U.S. Senate to STOP THE IRAN DEAL! STAND WITH ISRAEL NOW!
---
Sources:
JNS."Ocasio-Cortez Says Reducing Aid to Israel 'Should Be on the Table.'" Israel365 News, April 16, 2019. www.israel365news.com/126573/ocasio-cortez-reducing-aid-israel-table/.

Kampeas, Ron. "Rashida Tlaib Says Progressives Can't Be Pro-Israel, Drawing Fire from Own Party." The Times of Israel, September 22, 2022. www.timesofisrael.com/rashida-tlaib-says-progressives-cant-be-pro-israel-drawing-fire-from-own-party/.