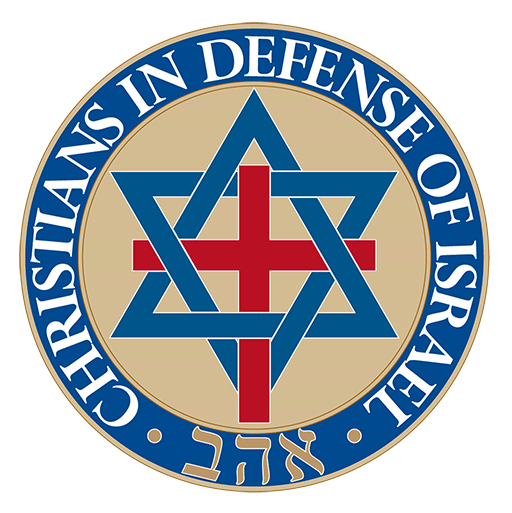 Omar Outrage: "Some People Did Something"
Ilhan Omar strikes again. The Muslim Democratic congresswoman from Minnesota outraged millions of Americans last week after she told a fundraising banquet that "some people did something" on 9/11.
That's an incredibly insensitive and off-hand reference to the single, deadliest terror attack in U.S. history. Much more than "something," as Omar dismissed it, the savage 9/11 assault killed 3,000 people in mere hours.
As President Trump tweeted yesterday, "WE WILL NEVER FORGET!"

And it wasn't just "some people" who carried out the vicious 9/11 massacre. It was radical Islamic terrorists. Killers who proclaimed Islam's supremacy—shouting "Allahu Akbar" (Allah is greatest)—as they slammed passenger jets into New York's Twin Towers, the Pentagon, and a field near Shanksville, Pennsylvania.

Despite this fresh outrage from Omar—and her anti-Semitic remarks—Rep. Ilhan Omar still sits on the prestigious House Foreign Affairs Committee, where highly sensitive intelligence matters are routinely accessed.

That's why I'm calling once more for Speaker Nancy Pelosi to immediately remove Omar from the House Foreign Affairs Committee. And I'm asking you to join me. See my message below... --Mat





You know about Rep. Ilhan Omar's anti-Semitic remarks.

She told her Twitter audience that Jewish money buys American support for Israel. That's a stunning anti-Semitic slander--one which displays abject ignorance of our two nations' shared values and security interests.

But then Omar made things worse--alleging that Jewish Americans "push for allegiance to a foreign country." That's the despicable dual loyalty charge--an anti-Semitic libel which, in other times, has inflamed mobs to attack and kill Jews.

Rep. Eliot Engel, who is Jewish and chairman of the House Foreign Affairs Committee, denounced Omar's "deeply offensive," "outrageous and deeply hurtful" words. And he called her to apologize.

But the Muslim member of Congress never did. And she paid no price for her poisonous remarks. Rep. Omar still has her prized seat on the House Foreign Affairs Committee.

And now she's offended millions of Americans by dismissing the deadliest terror attack in U.S. history as "something that some people did."

That's why I'm asking you to join me in demanding, once more, that Speaker Nancy Pelosi immediately remove Omar from this powerful House panel.

Please join thousands of others by signing CIDI's "Remove Her Now!" petition to Speaker Pelosi.


And as outrageous as Omar's anti-Semitism is, her Jew-hatred is not the only reason for Speaker Pelosi to throw Omar off the House Foreign Affairs Committee. There's much more...

You'll be alarmed to learn that the organization Omar addressed when she casually dismissed 9/11 as "something that some people did" is linked to radical Islam and terror.

And this group, the Council on American-Islamic Relations (CAIR), is one with which Omar has had friendly ties for some time. For example, a CAIR PAC helped fund Omar's election to Congress. Omar, herself, served on a CAIR advisory board.

And here's why the Omar-CAIR connection is so troubling...


The U.S. government listed CAIR in 2007 as a partner in a plot to send more than $12 million to the terrorist group Hamas.

The FBI cut all ties to CAIR in 2008 because of CAIR's links to the radical Islamic terror organization Hamas.

The United Arab Emirates designated CAIR as a terrorist organization in 2014.

And one more thing. CAIR wants to make Islam supreme in America. Its co-founder declared...

"Islam isn't in America to be equal to any other faith, but to become dominant. The Koran should be the highest authority in America, and Islam the only accepted religion on Earth."


Despite all this, Omar pitched in last month to raise money for CAIR.

If you find all this hard to believe, so do I... but it's true! A sitting House member--someone with access to sensitive intelligence as a member of the House Foreign Affairs Committee--aids and abets an Islamic group with unsavory ties to terror.

Will you take a minute right now to sign the "Remove Her Now!" petition calling on Speaker Pelosi to IMMEDIATELY unseat Omar from the House Foreign Affairs Committee?


And as you do, I ask you to prayerfully consider a gift to help Christians in Defense of Israel fight for Israel. As you respond with your support, I want to thank you by sending you an eye-opening publication on CAIR, the terror-tied group Omar addressed just last month.

Packed with well-documented and damning information, CAIR: Lobbying for Islam, Linked to Terror, shows why CAIR poses a real danger to our constitutional republic. It's our gift in thanks for your support.

Please respond immediately by signing the "Remove Her Now!" petition and be as generous as possible!


Thank you for standing with me in defense of Israel. May the God of Israel bless you and keep you!

Sincerely,



Mat Staver
Chairman

P.S. It's absolutely crucial that you and I make our voice heard. Join me in telling Speaker Pelosi to REMOVE Rep. Omar now! Please sign the petition and prayerfully consider a gift to help us fight for Israel!