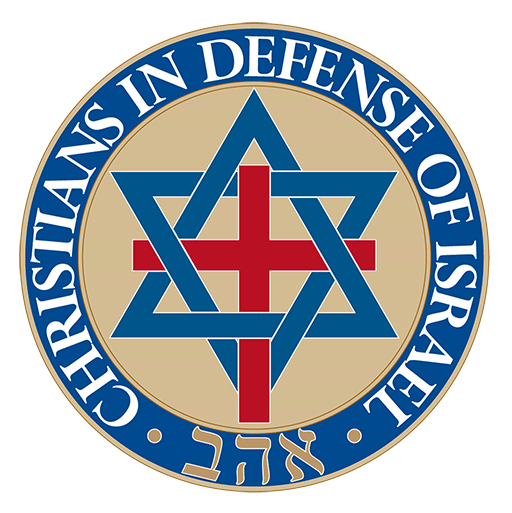 Beto Smears Bibi as "Racist"
Democratic presidential contender Beto O'Rourke hammered Israeli Prime Minister Benjamin Netanyahu Sunday, calling him a "racist...who wants to defy any prospects for peace as he threatens to annex the West Bank."
You won't be surprised, but O'Rourke, a far-left former member of Congress, had his facts wrong.
The prime minister—who is in a hard-fought campaign with elections tomorrow—didn't "threaten to annex the West Bank." Instead, he promised to extend Israeli law and sovereignty over Jewish "settlements" within the disputed West Bank—the heartland of biblical Israel also known as Judea and Samaria.
And contrary to O'Rourke's misinformed view, Israeli sovereignty over Jewish settlements won't defy peace, but will promote it. The leading alternative, a Palestinian state in the West Bank, would "recreate a Hamastan that is twenty times the size" of Gaza, Netanyahu told i24NEWS Sunday. In other words, a Palestinian state in the West Bank would devolve into a terror state just like Hamas-ruled Gaza—only many times larger and much more lethal.
+ + Reports: Trump peace plan will divide Jerusalem
Which is why I and others are so alarmed by reports the forthcoming Trump peace plan will open the door to another terror state next to Israel—but this time with its capital in "East Jerusalem."
Citing "an informed source" with access to senior Trump administration officials, the Jewish News Syndicate (JNS) issued a bombshell report in January. Echoing earlier dispatches from the Jerusalem Post and Al-Monitor, the JNS reported the much-awaited Trump peace plan will "recognize a Palestinian state with its capital in eastern Jerusalem."
Put bluntly, the Trump administration may have a plan that would divide Jerusalem in order to secure a so-called "peace."

And that's why I'm asking you to join me today in urging the President not to make this misguided move. You can sign our "No Deal, Mr. President!" petition right away when you CLICK HERE NOW.
+ + Trump peace plan about to be released
Now is the time to make our voices heard because the White House will issue its so-called "deal of the century" soon after Israel's hotly contested election tomorrow.
Netanyahu—who may or may not be in office after tomorrow—has told the Trump administration that one of his core principles for any peace plan is to "keep Jerusalem united."
In an interview yesterday with Israel's i24NEWS, Netanyahu praised President Trump, saying "we've never had a friend greater than President Trump." I could not agree more. And yet the President has also strongly hinted that Israel would have to give ground in any future peace pact. He once said the Jewish state would "pay a higher price" for the recognition of Jerusalem.
"I hope we won't have to say no" to Trump's peace plan, Netanyahu said yesterday.
+ + God's red line for Jerusalem
But dividing Jerusalem doesn't just violate one of Netanyahu's key principles for peace. Even worse, it crosses God's red line for His holy city.
The Lord could not be more clear. He is "exceedingly jealous for Jerusalem" (Zech. 1:14). And He promises to "enter into judgment" with those nations who "have divided up my land" (Joel 3:2).
You and I don't want God's judgment on America. And neither, I'm sure, does President Trump. And that's why we must do everything in our power to warn the Trump administration against making a catastrophic mistake.
Please sign CIDI's "No Deal, Mr. President!" petition. It's a forceful plea to America's most pro-Israel President, urging him not to divide Jerusalem.
And please act right away because time is short.
The White House peace proposal will go public after Israel's elections on April 9. That gives us a very short window in which to collect signatures and send this petition to the White House. So please respond immediately.
And as you do, I ask you to include a gift to help us fight this battle, as well as everything else we do to bless and defend Israel.
To thank you for your much-needed and timely support, I want to send you an exclusive publication that shows you why dividing the land to seek peace won't work. It includes a fascinating discussion about the new Israeli "sovereignty" movement, touted as a way out of the Israeli-Palestinian impasse. This insight-packed publication—Why a Two-State Solution Won't Work, But What Might—is yours for your gift of any amount.
I'm grateful for your friendship and for your heart for Israel. Thank you for your prayers and your part in helping us fight for Israel.
May God bless you, may God bless the United States, and may God bless the state of Israel!
Sincerely,

Mat Staver
Chairman
P.S. Your petition signature and your generous support will make a real difference. Please let me hear from you right away. Thank you.